Hi I'm Erica aka The Phantom Queen. I have been fascinated with the occult and magick all my life. Even as a child I knew that there was more going on than meets the eye. I knew our bodies could heal themselves and I could even manipulate time.
I use my gifts as a mystic visionary to help others gain clarity and live their lives more abundantly.
I am a modern-day storyteller. The story I tell is of your ideal life and circumstances. My intention for each session is to give my client the experience of being supported in a nonjudgemental way while giving them guidance towards their next step
When was the last time you sat acknowledged the impact you have in this world? A Journey Into You is a chance to connect with parts of yourself that may not be seen or you keep hidden away. This is a personalized ritual and you may encounter spirit guides, ancestors, or other beings who are here to support you. We take a trip using my psychic abilities that's unlike any other reading or shamanistic experience you may have had, where you see & feel it. 45 min

From:

$

111.00

Losing a loved one can be one of the most challenging times. Connecting to that special person is a  way to feel a sense of relief and closure while knowing they are always near. What I know as a psychic medium is that the death of the body is not the end, it is a "transition" to a new life.

From:

$

99.00

Do you feel stuck? Really there is no such thing. This is ideal for the person who wants to start a new career or needs to expand their business and also a beneficial tool for students. We work together to find the ideal vision of what life can look like for you, even if you are not sure what you can do as a career. I ask you a few questions and then I use my visioning and intuition to show you the possibilities. 40 min

From:

$

99.00
Testimonial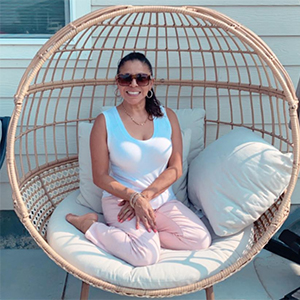 I first met Erica in a completely different context but it was Erica's relaxed and nurturing nature that inspired me to contact her for some support. Erica led me through a "Journey Into Me" session and helped me move through some blockages that had me feeling anxious and prevented me from being my best and most authentic self. The lessons were deep and heart-centered. I'm glad I worked with her because Erica pointed out a few important things that I had previously refused to accept! Shifting how I look at things has helped me approach challenges differently and I plan to definitely work with her more in the future! ✨💜✨
Lizette H.
about
Journey Into You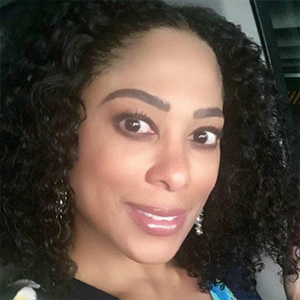 If you get an opportunity, you should experience a Journey Into You session with Erica Johnson. She told me many things that she would have no way of knowing, very intuitive. She gave me a glimpse into my future, and shared certain strategies that will help me get there faster. In addition, she is a beautiful spirit, generous with her time, and wants to make sure you leave satisfied. I will continue to be a client:)
Kashifa H.
about
Journey Into You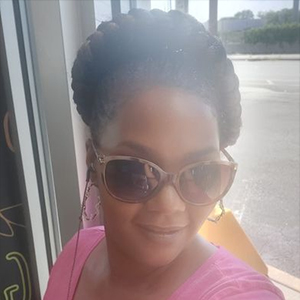 I had a future-scape from the incomparable Erica J!!!!! From the start I felt in a safe place,  extra safe actually,  so expressing myself in response to her questions was easy. However the questions were also all direct and not all "nosey". Lol.  The clarity just grew from there! This reading is for those that have a hard time answering the question "Where do you see yourself in a year?" 
Erica Johnson is has your dear departed loved ones new phone number and it shows while she is helping you figure your life out, with actionable steps! You can literally know that her insight and suggestions were made with yo transitioned loved ones in her living room! Fo yourself AND your future self a favor! Pay the Oracle and find out!
Merci C.
about
Journey Into You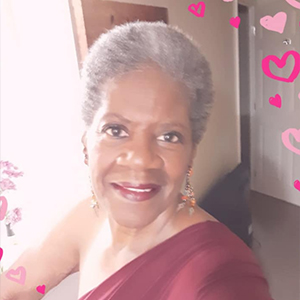 To be frank....I was anxious to have this session but was totally not prepared for what to expect.  
At the onset Erica's Calm, Peaceful and Enlightened Nature put me at ease. As it we knew one another.  That was a plus because I was able to relax and be open, relaxed and vulnerable with what was to come. 
I was then able to follow her briefings and participate. 
Her one question....Who do you want me to bring forth? Confirmed who I needed to here from and I was not disappointed. This person I'd never seen in the Flesh appeared and all that I'd sensed prior to this experience was confirmed through her!! It moved me to tears as I was able to understand my.....Why am I going through this? To add icing and candles to the cake, a Diety came forth!!!!! I was like 👀👀👀!!! But very very pleased!!
If you need someone to do what's needed for you, I suggest you get in touch with her. Her psychic skills and abilities are very much on point!
Beloveds I recommend her highly!
Until the next time......
Alice G.
about
Mediumship Calls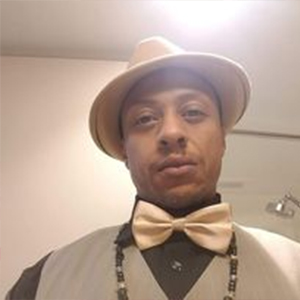 I wasn't sure what to expect from this reading, I wasn't even sure if I even believed in a medium for that matter,because I had only seen one show on t.v. totally not related to Erica ,But I was willing to give it a shot. I am in the beginning stages of getting in tune with my spiritual self and still am learning how to find my way. I will say that not even 5 minutes in and I was a believer. She was very easy to speak with and brought up things that she couldn't have known. I was surprised and even a bit overwhelmed all in a good way. I would recommend anyone who is interested and would like to reach out to someone who is on their mind and is unreachable through the physical to most definitely give her a shot.
Aaron h.
about
Mediumship Calls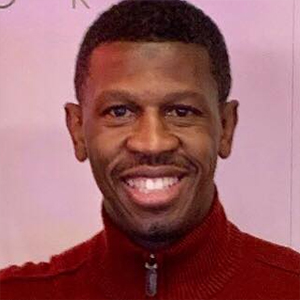 I love love my experience with Erica Johnson. It was so helpful, cause lord knows I miss my parents. I will be coming back soon!!! Thank you again☺️☺️☺️ Cookie D. about Mediumship Calls My session with the Phantom Queen was something like I had never experienced. I was taken on a journey that gave me some real insight on somethings that were coming up in my life. She made me very relaxed and I trusted her to lead me as I confronted some images that spoke to my soul. I highly recommend you booking a session if you want to start or continue on your path to Sovereignty! D. Kennedy Future-Scaping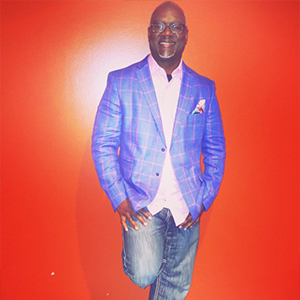 I had a wonderful experience with my "Journey into you" session with Erica Johnson. With her gift she was able to provide me the space for honest dialog and conversation about my current situation and role in my personal development. Her intuitions provided me the conversation I needed to move forward with what spirit was showing me. If you're looking for a safe space to be yourself and share your experience with someone with compassion and love for humanity Erica session will provide that for you along with answers to any questions that you may have. Thank you kindly for your work of service. ~KA