The Magickal Mystic Presents the Annual 2022 Expo – "The Awakening" honoring the energies of Inanna, the Queen of the Heavens and Ereshkigal, the Queen of the Underworld.
Awakening. Enlightenment. Ascension. Embodiment, the true path to divinity!
The MM Expo will feature dynamic spiritual motivators providing powerful training, tools and products to enhance one's journey. It is a genesis for like minds and hearts to discover and affirm the Divine Within. This is THE premier event of 2022. You don't want to miss it!
Date:  Sunday, July 17, 2022
Time: 12pm – 5pm
Location: Atlanta Marriott Buckhead Hotel and Conference Center
3400 Lenox Rd NE
Atlanta, GA 30326
Ticket prices: $155 VIP,  $111 General, and $66 Virtual
OUR SPEAKERS THIS YEAR WILL INCLUDE: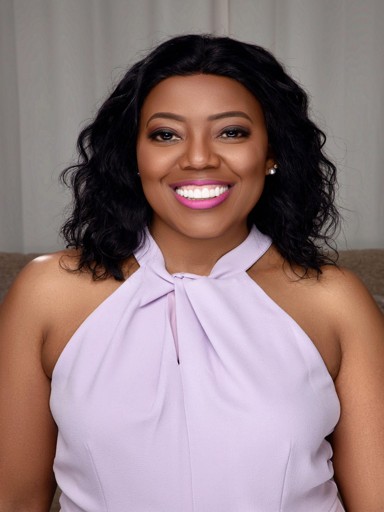 Emme Rain is a world-renowned teacher and trainer in the mystical arts. In addition, she is a metaphysician and coach who gives countless hours to her followers, mentees, and clients worldwide.
 Emme, the author of the bestselling book, SpiRitual Gangsta, has a unique flavor that makes her a powerful inspiration and motivational factor in the lives of those who hear her. Her messages have touched tens of thousands, and the accolades keep pouring in because of her realness.
Emme is the founder of Divinity Academy, owner of Magickal Mystic, the TV personality of Moments of Mindfulness, and the head publisher at Lanico Media House. She has developed a natural skincare line as well as a fragrance line. She has created 13 unique coaching programs, and her work continues.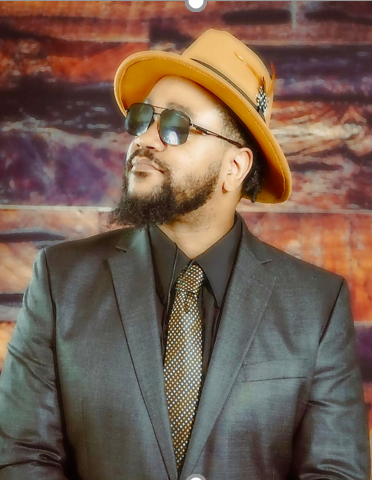 Reuben Shead is a loving husband and a father of 4 children. A motivational speaker sharing words of wisdom and encouragement, a psychic medium, a relationship coach, a men's mentor, and an artist.
He is the founder of Keys2Ascension, A Reiki Practitioner and Intuitive Counselor. Reuben Shead is also the Founder of Red Nova Graphics and Business Partner/Owner of Lebleu Apothecary. His mission is to enlighten, educate and uplift others by sharing knowledge gained through his own experiences.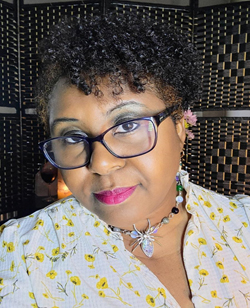 Tasha Matrez, Spiritual and Life Purpose Coach. Owner of Spirit Knows Best, where she offers personal and group coaching services. Tasha Matrez is the creator of Freedom is YOU, an 8-week coaching program designed to assist and empower people to establish and build their spiritual lives on a sovereign and solid foundation.
Tasha Matrez is a fierce Coach and Mentor whose passion is to empower those who have heard the call of their own soul. Her passion and purpose is helping people to understand the value of spiritual freedom and divine autonomy as a birthright. She encourages people to honor the divine within without apologies.
Tasha Matrez lives, teaches, and coaches by her motto: Freedom is YOU. Anything else is bondage!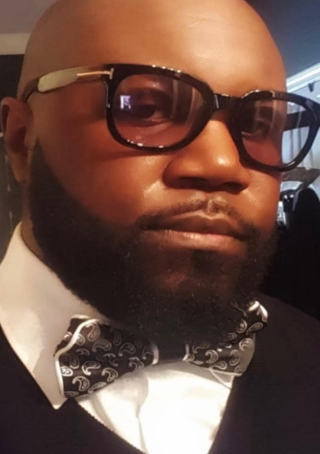 "I AM" … Tyrus T Barnes. Tyrus Barnes ministered and pastored faithfully for over 20 years in the Pentecostal arena before having a shift in the consciousness of thought concerning divinity.  Thereby becoming the person who stands before you today, the creator of 1842 Consultations Inc. 
One who not only embraces their true divine identity but one who is passionate about leading, coaching, and assisting others in embarking on their own journeys.  We were not born into sin, but DIVINE.
Maisha is a Sensual Energy Alchemist who aligns women with their unique sensual expression, power, and magic so they can create a life with more pleasure, orgasms, and confidence.
Maisha Khalfani Sensual Energy Alchemist and Embodiment Guide
More Speakers To Be Announced Soon…
For the ULTIMATE Expo experience
Do you have awesome products or services?  If, so sign-up to be a vendor and become a part of this life-changing event.
Do you want to market your business to an audience of up 25,000 people?  If so, sign up to become a sponsor and grow your business.